Smoke R-Kiss 200W Kit with TFV-Mini V2 Tank with best smok mod
€39.99 – €49.99
Smok R-Kiss 200W Kit adopts simple two-color combination design to show the modern concept of minimalism. It is powered by dual 18650 batteries and support 200W max output. The TFV-Mini V2 Tank is compatible with new coils which offers you better flavor.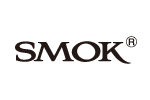 Description
Additional information
Brand
Reviews (1)
Description
Smoke R-Kiss 200W Kit
TFV-Mini V2 Tank
Smoke R-Kiss 200W Details:
Smoke R-Kiss 200W Kit adopts simple two-color combination design.
It comes with a lateral big fire key on the left side, you can press it easily.
Because is powered by dual 18650 batteries it can support a max output of 200W.
Even though it fits two batteries, the mod is actually small and is also light.
Furthermore, it comes with the TFV-Mini V2 Tank as a starter kit.
Compatible with the new coils, it will give you powerful flavor and thick vapors.
Another factor is that it has large airflow slots.
Finally, the R kiss comes in different colors.
R-Kiss 200W Kit CYPRUS Features:
1. Simple design with modern style concept, smallest dual battery kit
2. Improved user interface provides simpler data of device
3. Powered by dual 18650 batteries and support 200W max output
4. Smaller and lighter than other dual battery kit
5. New coils offer massive clouds and nice flavor
6. Large airflow slots
7. Top filling design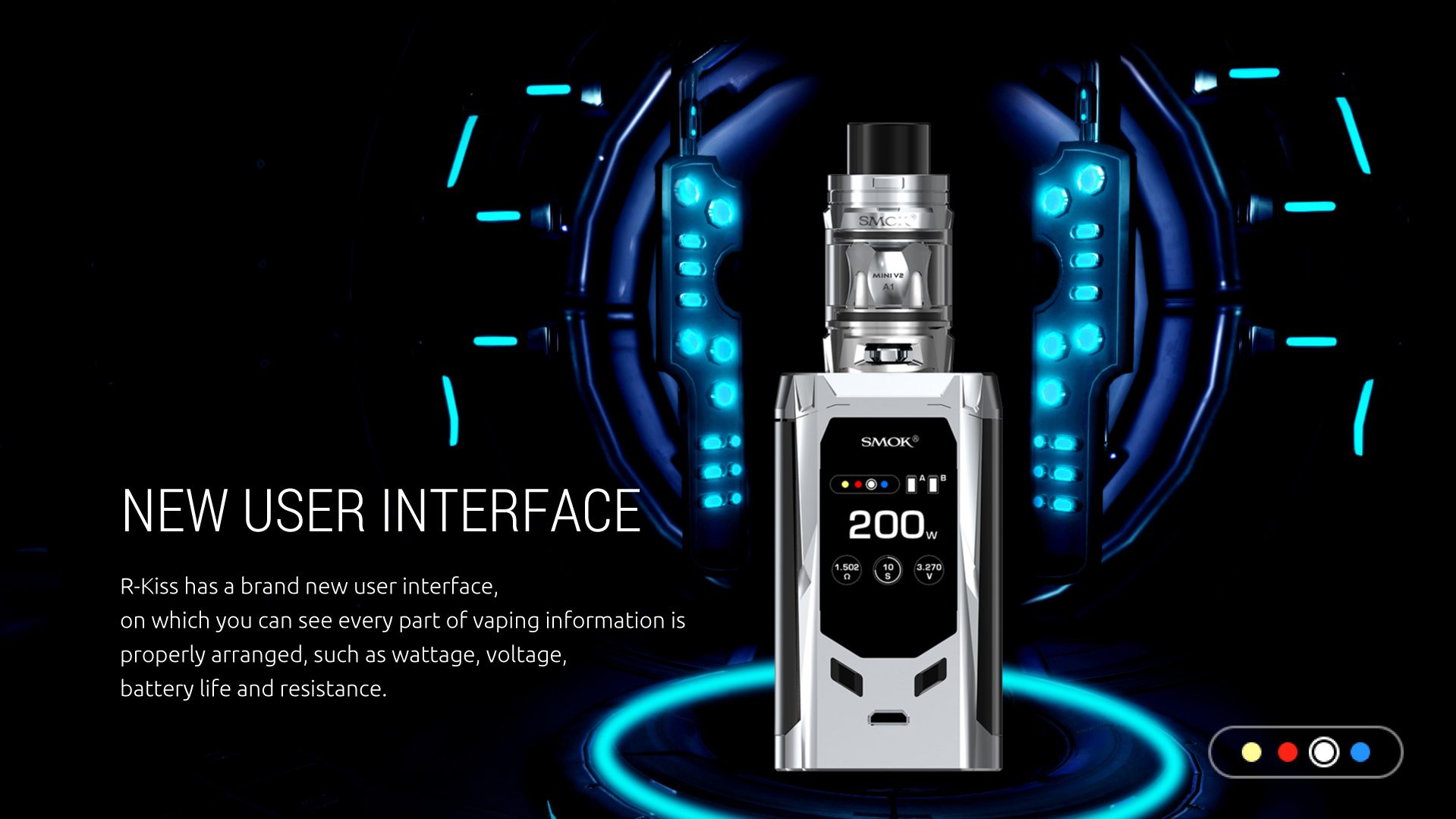 R-Kiss 200W Kit CYPRUS Specifications:
Brand: Smok
Model: R-Kiss
Type: Electronic Cigarette
Mod Size: 44 x 28 x 78mm
Tank Size: 25.4 x 54mm
Capacity: 2ml
Output voltage: 0.5V-8.2V
Power range: 6W-200W6
Resistance range: 0.1-2.5ohm(VW)
R-Kiss 200W Kit CYPRUS  Packing Items :
R-Kiss Mod ( baterries not included)
TFV-Mini V2 Tank ( 2ml )
Mini V2 A1 0.17ohm Single Coils (pre-installed)
Mini V2 A2 0.2ohm Dual Coils
USB Cable
User Manual
Spare Parts
SMOK TFV8 Baby V2 Coil
Sony 18650 VTC6 High-drain Li-ion Battery 30A 3000mAh
Note: please ensure you have basic knowledge on how to properly to use it.
1)If the tanks use sub ohm coils, vapers  must be sure that your device and batteries can handle sub ohm  coils, only recommend experienced users order this, extra safety precautions should be practiced when using a sub ohm tank.
The tank only work with the mod that can support the  atomizer and coil.
If you have a tank and resistance is 0.3ohm, you must sure that the mod or battery can support resistance low to 0.3ohm.
Improper use and lead to injury or damage.
Must use the OHMS LAW Calculator to check.
If you have question,please feel free to contact us.
2)If the coils are sub ohm coils, the user should be sure that the tank and mods can handle the sub ohm resistance coils,  please make sure you have the great understanding of them,  if you are not sure,  please do not order and use,  welcome contact us any time to get help.
3)Users need pay attention to Li-ion cells when vaping.
The batteries are very sensitive to charging characteristics and may explode or burn if mishandled.
So vapers must have enough knowledge of Li-ion batteries in charging-discharging and assembly before use.
Please use the fire-proof surface battery charger, never leave charging battery unattended.
We will not responsible for damage for the human reason or mishandling of Li-ion batteries and chargers.
The device always recommend work with rechargeable lithium-ion IMR batteries with min output current 20A or higher.
4) VAPE MOD BOX STORE will not responsible or liable for any injury, damage, defect, permanent or temporary that may be caused by the improper use of Li-ion battery, coils, tanks, mods etc.
PLEASE have a basic knowledge of batteries.
welcome to contact us anytime to get help.
Additional information
| | |
| --- | --- |
| Color | Black Gold, Black Red, Red Black, Silver Black |
Brand