Description
Additional information
Brand
Description
VooPoo Pod VThru Pro Eternity
VooPoo Pod VThru Pro Eternity Specifics:
Brand : Voopoo
Model Number: VThru Pro Eternity Edition
Type: POD
Dimensions: 95 x 28 x 15 mm
Battery: Built-in
Power: 900mAh
Max Power: 25W
Display: 0.69″ OLED screen
Capacity: 3ml
Replaceable cartridge: 0.7ohm , 1.2ohm
Airflow: Adjustable
Technology: Powerful chipset GENE
Fast and secure reloading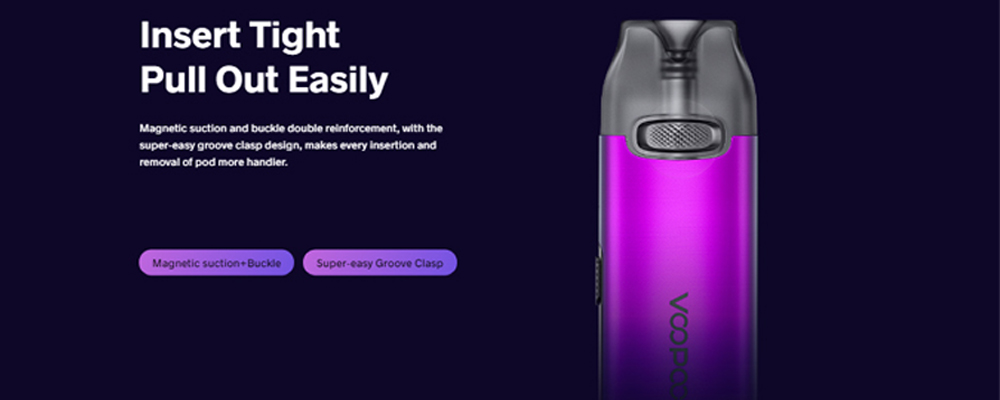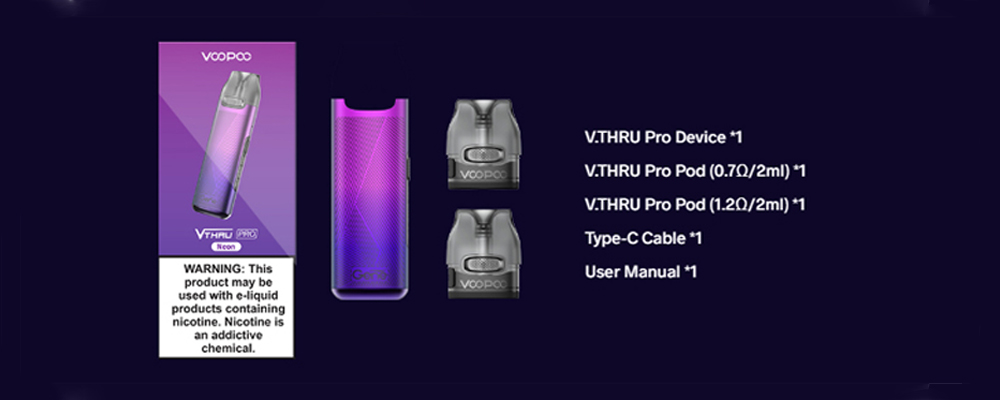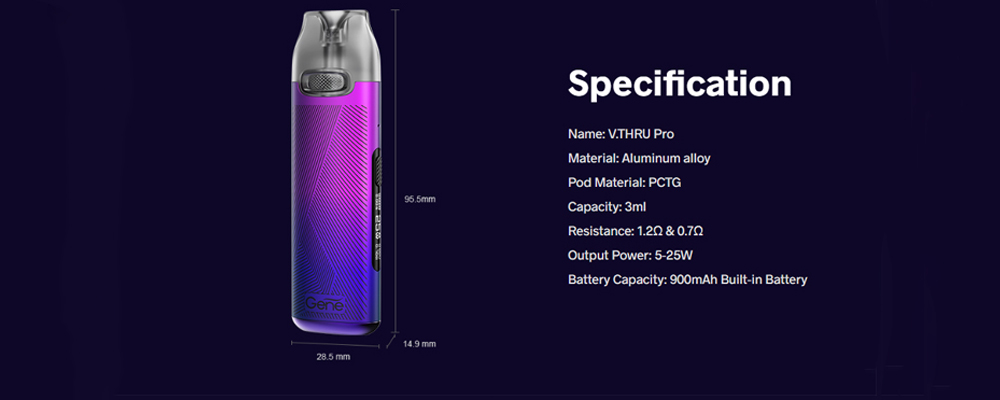 Details:
The Pod VThru Pro Eternity Edition by Voopoo is a remarkable addition to the world of vaping.
Firstly, this model, the VThru Pro Eternity Edition, showcases the perfect blend of innovation and style.
With dimensions measuring 95 x 28 x 15 mm, it's designed for convenience.
Powered by a built-in 900mAh battery, this pod system offers a maximum power output of 25W.
Therefore, this ensures ample power for satisfying vaping experiences.
Also the 0.69″ OLED screen displays essential information, enhancing the user experience.
With a substantial 3ml capacity, the VThru Pro Eternity Edition keeps you vaping without frequent
Moreover, the replaceable cartridges with 0.7ohm and 1.2ohm options add versatility to your vaping style.
Another important factor is that the powerful chipset GENE ensures efficient and responsive performance.
And, one standout feature is the fast and secure reloading mechanism.
As a result, this feature enhances user-friendliness, making the VThru Pro Eternity Edition a joy to use.
In conclusion, the Pod VThru Pro Eternity by Voopoo is a true gem in the world of pod systems.
Because of its built-in battery, and versatile cartridges, it caters to vapers seeking a customizable experience.
The inclusion of the powerful GENE chipset and the fast reloading mechanism showcases Voopoo's commitment to innovation and user satisfaction.
Elevate your vaping journey with the VThru Pro Eternity Edition, where style meets performance for an exceptional experience.
Packing Items:
Pod V Thru Pro NEW COLORS
0.7 ohm cartridge
1.2 ohm cartridge
USB-C cable
user manual
Additional information
| | |
| --- | --- |
| Color | Blue, gold, grey, pink |
Brand
VOOPOO
Share quality technology with the world VOOPOO uses innovative technologies and thoughtful design to endow technological products with creative ideas and trustworthy experiences.In addition, by sharing the cross-regional and cross-cultural products with global customers, the Company helps build a better world with elements of technology and intelligence.