Steam Crave Ragnar Combo Hadron
€195.00
Description
Steam Crave Ragnar Combo Hadron
Steam Crave Ragnar Combo Hadron Specifics:
Brand Name: Steam Crave
Model Number: Ragnar Combo Hadron
Type: Full Kit
Battery: dual 21700 and 18650 batteries (Not included)
Size: 48 x 99.2 x 38mm
Output: 220W (Max)
Working modes: VW / TC
Chipset: YiHi SX480 chipset
Compatible Model: 510 threaded
Atomizer: Ragnar RDTA
Material: Stainless Steel (body) and Glass (tank tube)
Diameter: 35mm
Height: 58mm
Tank Capacity: XXL 18ml-25ml
Drip tip: 22mm 810 wide bore
Coil: Dual coil deck for massive builds or mesh deck.
Airflow: Multitude of airflow settings for a 100% personalized vape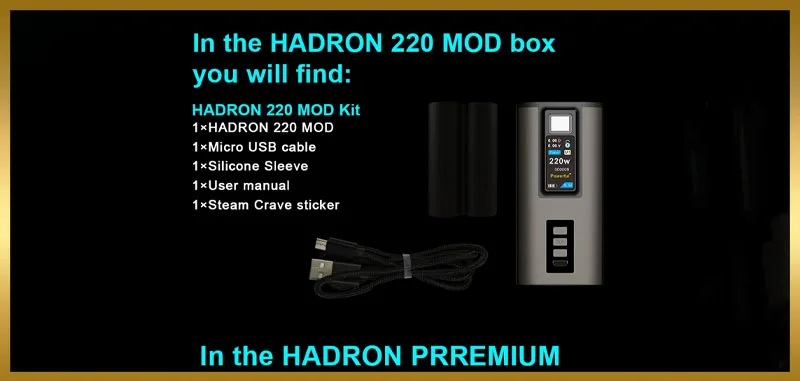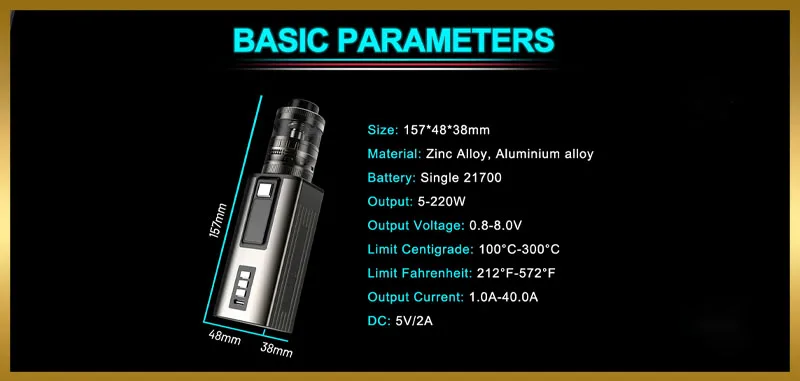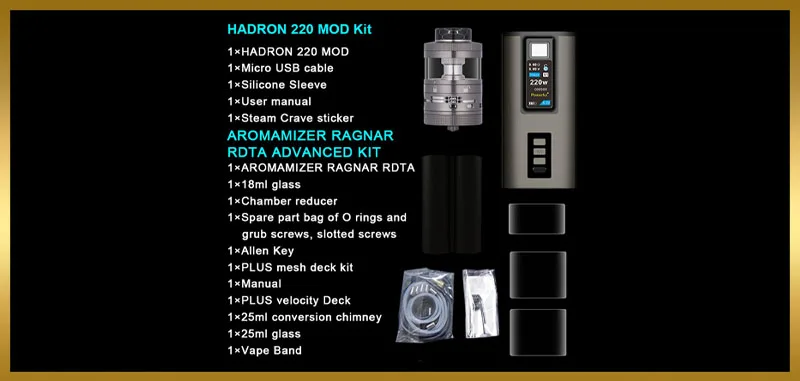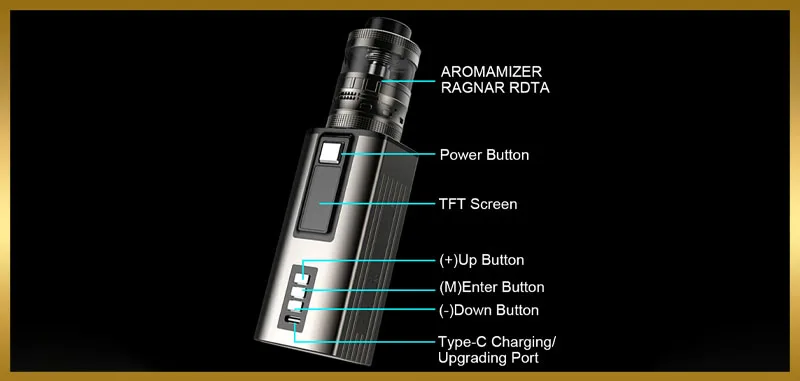 Details:
The Steam Crave Ragnar Combo Hadron, a masterpiece by Steam Crave, stands as the epitome of a full kit, offering vapers a world of possibilities.
Firstly, this model, Ragnar Combo Hadron, marries power and design flawlessly.
With dimensions measuring 48 x 99.2 x 38mm, it's crafted to fit seamlessly into your vaping experience.
Secondly, it was designed for intense performance, the Ragnar Combo Hadron utilizes dual 21700 and 18650 batteries (not included) to offer an astounding output of 220W.
Transition-wise, this provides vapers with the capability for immense clouds and flavors.
The availability of working modes, such as VW and TC, adds versatility.
Also, featuring the advanced YiHi SX480 chipset, this full kit takes control to a new level.
Moreover, the Ragnar Combo Hadron comes paired with the Ragnar RDTA, constructed with stainless steel and glass.
Its 35mm diameter and 58mm height guarantee ample space for your favorite e-liquid.
Furthermore, with an impressive XXL capacity of 18ml-25ml, refilling becomes a rare task.
And also, transition-wise, the 22mm 810 wide bore drip tip adds comfort.
The versatility of the Ragnar RDTA shines with the coil options.
It accommodates dual coil decks for extensive builds or a mesh deck.
Additionally, the multitude of airflow settings enhances your vaping experience, allowing for a fully personalized vape.
In conclusion, the Steam Crave Ragnar Combo Hadron is a testament to innovation and performance.
Its dual battery compatibility, powerful output, and advanced chipset make it a vaper's dream.
Finally, the Ragnar RDTA's design, capacity, and coil options elevate the vaping experience further.
Embrace the world of options with Steam Crave's Ragnar Combo Hadron, where power and design converge to redefine your vaping journey.
Packing Items:
Hadron Box 220W
Ragnar RDTA
Chamber reducer
Ragnar mesh deck
Ragnar velocity deck
Conversion Kit 25ml
Micro USB Cable
Dual 18650 Adapter
User Manual